ALL FIRED UP TURNS UP THE HEAT
We have to, it's cold! Stop by and visit awhile. We might have a fire going, there's always great stuff to see and buy, plus we're really nice people and enjoy all our visitors. Scroll down to see our next event featuring OPSU Professor Yvonne Sangster!
AFU Artist Roster - Visit The Photo Gallery HERE
CLICK ON ARTIST FOR ANY UPCOMING EVENTS: Danielle Scroggin, Israel Deherrera, Yvonne Sangster, Josh Hogge, Pam French, Arlene Winfrey, Sage Kinsey, J. Byron Test, Brenton Kirkhart, Matt Younkin, Hector Cobos, Gene Deherrera, Israel Deherrera, John Wayne Morrison.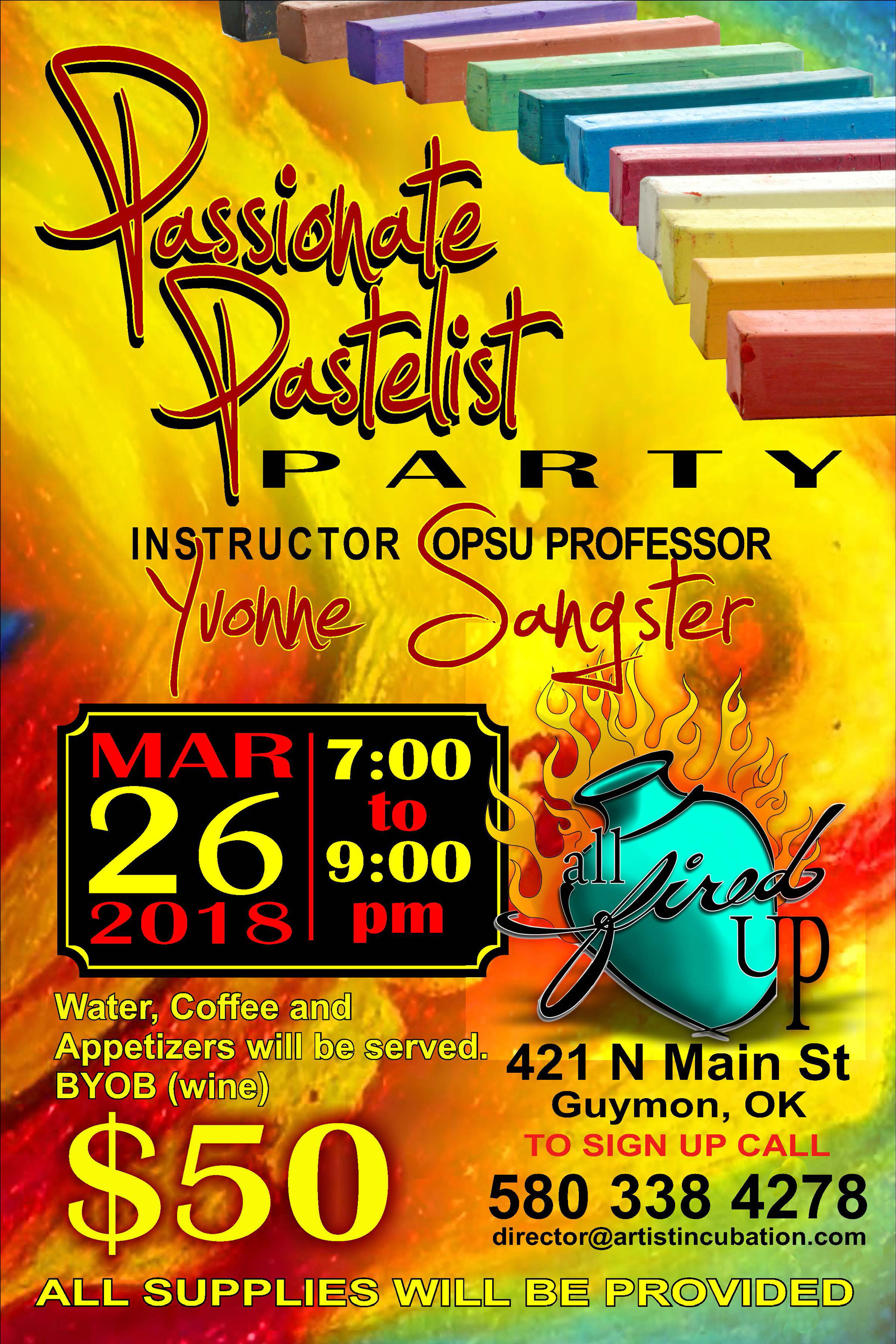 ALL.
FIRED.
UP.
OK.
Next up, Yvonne Sangster is in the house for the Passionate Pastelist Party. Call us now to sign up. All supplies will be provided.

All Fired Up! Stop by to look, stop by to shop. And don't forget all pieces are available to purchase via phone. Call 580 338 4ART for more information.