ALL FIRED UP CONSTRUCTION
We've got work going on all over the place. In the Gallery, and on the website. Check back later to see if we're finished. Click HERE to RETURN to All Fired Up!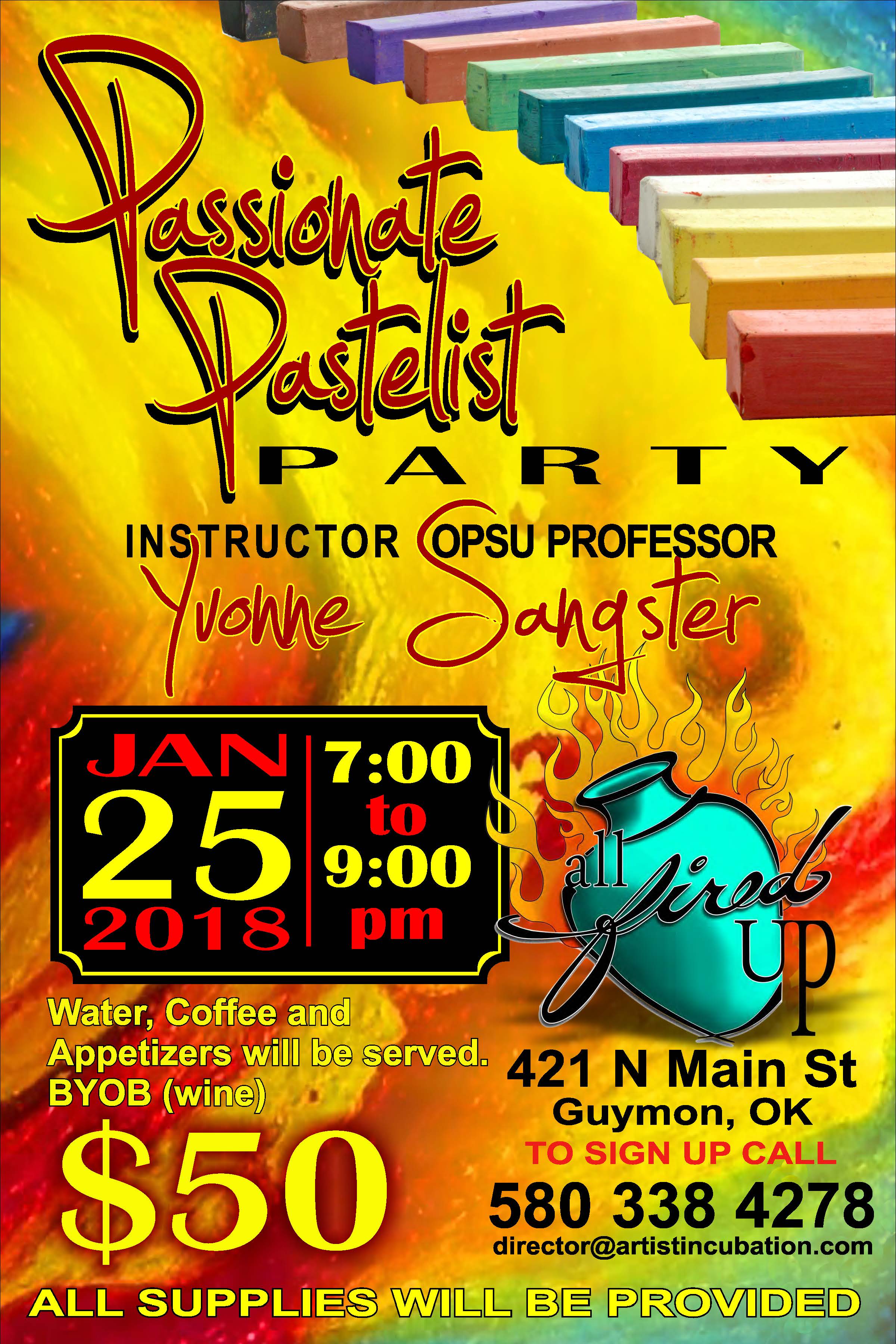 ALL.
FIRED.
UP.
OK.
Next up, Yvonne Sangster is in the house for the Passionate Pastelist Party. Call us now to sign up. All supplies will be provided.

All Fired Up! Stop by to look, stop by to shop. And don't forget all pieces are available to purchase via phone. Call 580 338 4ART for more information.